New Delhi: While plans for trips and vacations might not always go as expected, especially amid the uncertainty of omicron scare, yet it is indeed smart to plan a holiday for not meeting with unexpected circumstances.
Since last year has been a disaster in terms of trips and holidays, with the delta outburst in the first half of the year, what could be better than a long weekend to get oneself a slow down.
However, before you plan a trip for some random weekend, have a look at the list of the long weekends for 2022, for a better management for time that would not run short.
Here's a full list long weekends to help you plan better: 
While the first day of the year January 1 falls on the weekend, Lohri-Makar Sankranthi-Pongal consecutively makes a long weekend in the mid of the month. Then comes the Republic day weekend in the end of the first month of the year to let it end in a holiday mood.
In February, the long weekend will strike in the end of the month starting from Feb 26.
The extended weekend of march starting from 17th will give a push to the Holi celebrations falling on the second day of the weekend.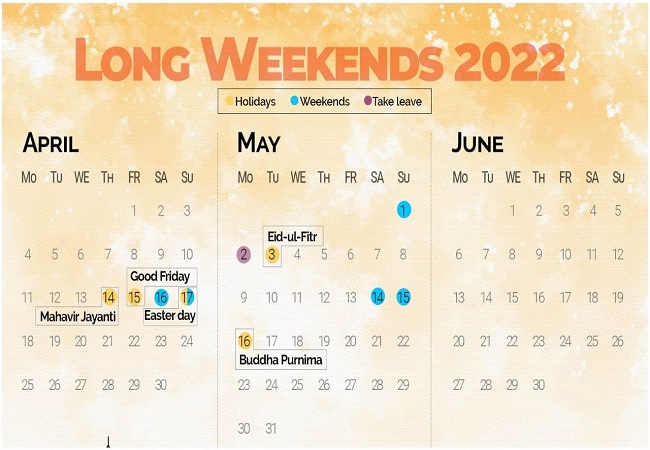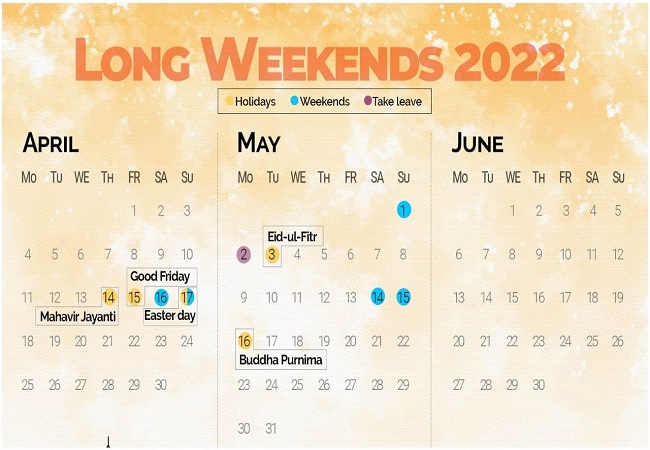 Mahavir Jayanti and Good Friday together makes a long weekend for the month of April, while the Buddh Purnima will be falling on the third weekend of May.
There's seems to be no such weekends for the month of June, though the 'Rath Yatra' on July 1 makes a possibility of a long weekend in the first three days of July.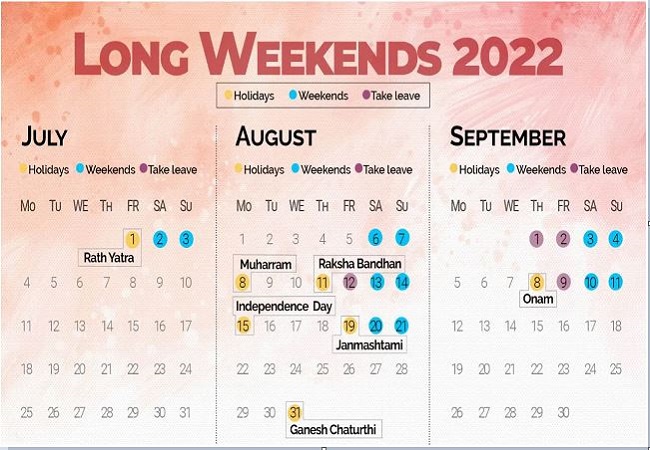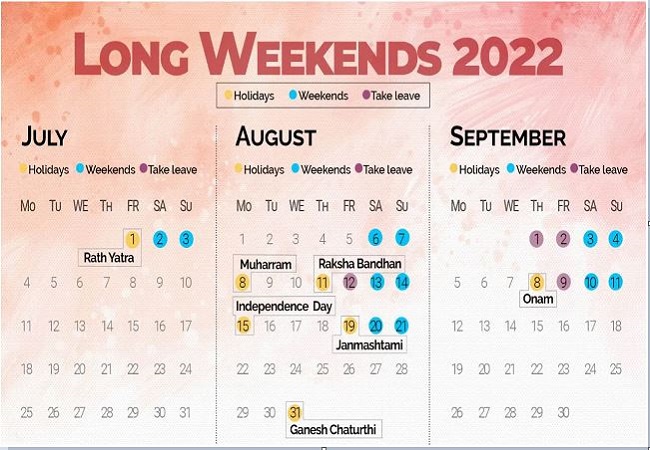 Notably, the month of August will be having three long weekends marking some of the crucial festivals celebrated throughout the country including Muharram, Raksha Bandhan and Independence Day.
In September, Onam will bring on a long weekend along if you could take a day off of work on Sep 9.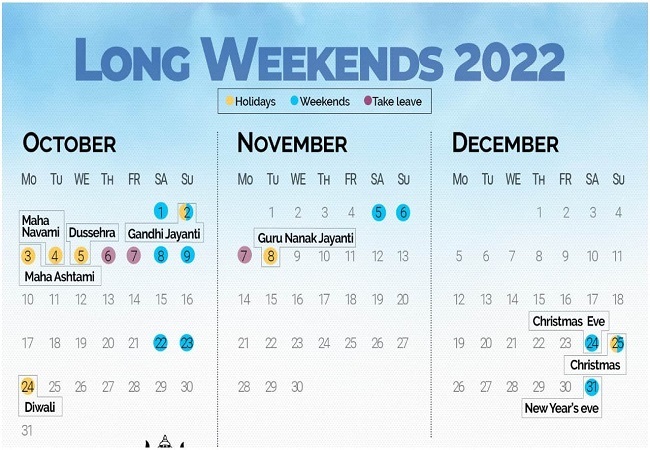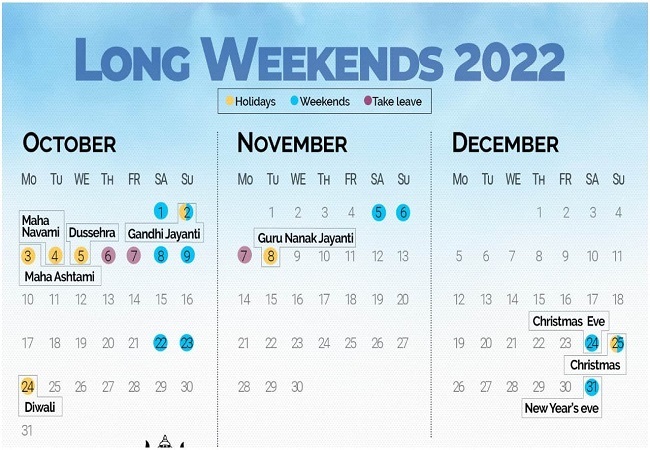 Apart from three consecutive Dussehra holidays on October 3, 4 and 5, Gandhi Jayanti will fall in the same weekend, post to which comes Diwali long weekend.
Guru Nanak Jayanti will be on November 8, marking a long weekend if you could take an off on the 7th, while Christmas in the next month falls on a Sunday, while Christmas eve falls on Saturday.